Parenting with Usher 1F . . . Finding Joy and Meeting Challenges
by Carol and Julian Seewald

Our daughter Tzila is a strong young woman – a mother to two beautiful boys, a committed wife, and a dedicated social worker.  She also lives with Usher 1F, adding a plate full of daily challenges to her life.  As her parents, we are immensely proud of her success, but it is vital to us that a cure is developed for her vision loss. 
When Tzila was a baby, we knew something was wrong by her first birthday but unfortunately, she was misdiagnosed until she was two years old.  She began speech therapy, and when it was confirmed that she was profoundly deaf, we elected to have her implanted with cochlear implants when she was three.  Her journey with speech therapy continued for the next 15 years, enabling her excellent verbal communication.  As she got older, her vision began to deteriorate.  We underwent genetic testing and received the devastating diagnosis of Usher Syndrome type 1F.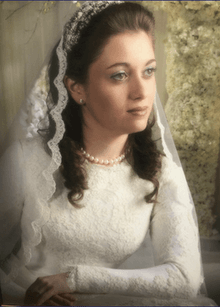 This diagnosis did not slow Tzila down though.  She graduated from college and proceeded to graduate school where she earned a master's degree in social work.  Additionally, she completed training to become a licensed clinical social worker.  Today, she is a supervisor for a care management company for adults with mental illness and/or chronic medical issues in Brooklyn, NY.  She is resolute in her quest to help others and is well respected among her colleagues. 
Tzila is also a devoted mother but finds many challenges in raising two active young boys.  Their school rarely communicates with her by her preferred method of text messages.  Therefore, she is left out of the loop until her husband brings matters to her attention.  Tasks such as shopping with her kids is unsafe, as she cannot visually track them in a crowd if they do not stay by her immediate side.  Simple pleasures of parenthood have been robbed of her - she cannot take the boys to the park by herself, and bedtime is especially hard because of her lack of night vision.   Tzila finds it hard to socialize with other parents at typical gatherings, such as 
PTA meetings or birthday parties, as these events always have loud background noise.  Despite all this, Tzila is known as the CEO of her house, and her boys often say, "Ask mom – she is the boss!"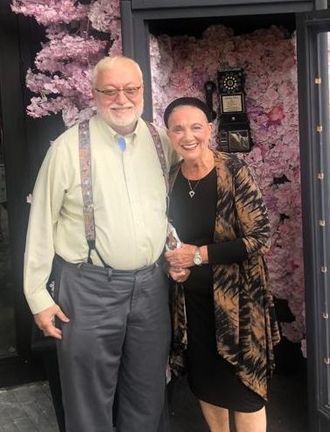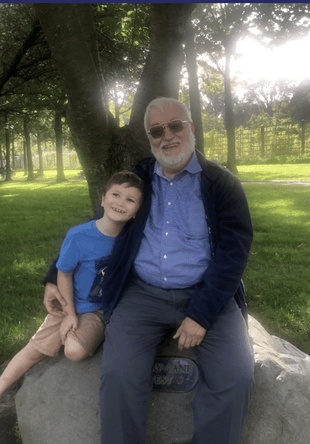 We feel blessed that Tzila has an incredibly supportive husband and together they are surrounded by a wonderful community, including the congregation at their synagogue. But we need to find a cure before she loses any more of her vision.  This is why we became involved with Usher 1F Collaborative.  The Collaborative's research network is leading the way towards an effective treatment, bringing promise and hope to Tzila, our family, and every other family who lives with this devastating condition.