Volunteers are integral to our organization.
Below you will find a list of ideas to help us raise much-needed funds for Usher 1F research for a cure. If you have a great idea that isn't listed, please let us know. Please complete the form below to let us know how you would like to help.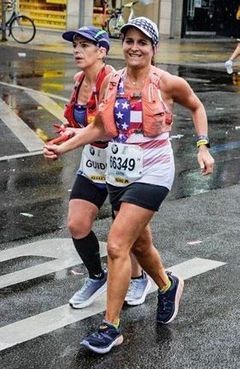 Suggested Fundraising Ideas
We have so many fundraising opportunities for volunteers!
Run a race and obtain sponsors - Contact us, and we will set up an online sponsorship form.
Host a bake sale.
Host an online or in-person Bingo game.
Host an online or in-person scavenger hunt.
Host an in-person or virtual dress up as a famous painting event.
Host on online karaoke night, charging admission.
Ask your favorite restaurant to pledge 20% of all profits for an evening to Usher 1F Collaborative, and invite all your friends to dine there that evening.
Host a Sight.Sound.Cycle event.
---