Usher 1F Collaborative is a 501c3 nonprofit foundation whose mission is to fund medical research to find an effective treatment to save or restore the vision of those with Usher Syndrome type 1F.
News & Notes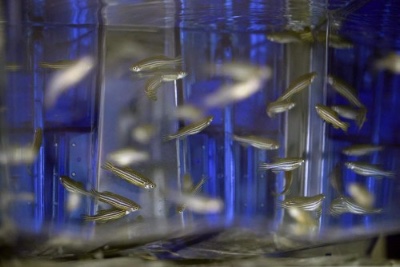 Usher Syndrome is the leading cause of inherited deaf-blindness, and type 1 is the most severe. Children with Usher 1 are born profoundly deaf, have severe balance problems, and progressively lose their sight. Learn more.

When Usher 1F Collaborative was founded in December 2013, there was minimal research for type 1F. Today, we have seven major research labs working on a cure.
Our researchers are working simultaneously on gene, drug, and stem cell therapies, working to halt further vision loss and to restore vision already lost.
Take a look.

Help us raise much needed research funds. You'd be surprised at what a huge difference a little bit of your time can make.
Read more.