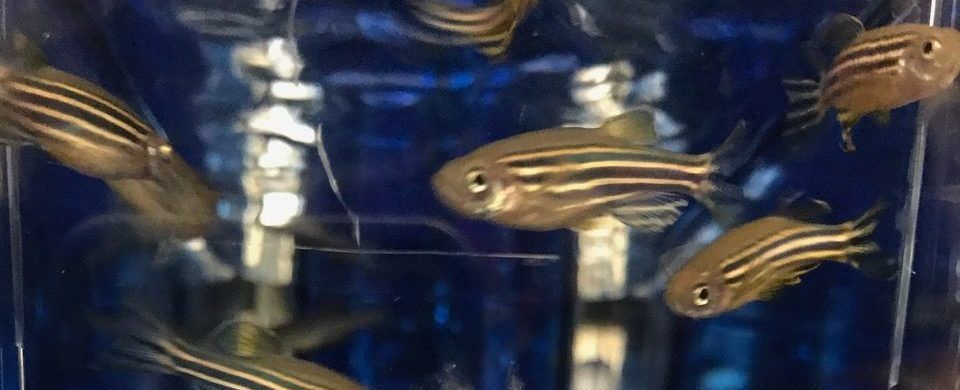 We have succeeded, in the four years since we began, in substantially escalating the scope and pace of research for a cure for the vision loss of Usher 1F. While in 2013, only one research lab had Usher 1F in its game plan, we now fund significant research at four research labs, with research at two other labs also advancing in part because of our efforts. Most recently, with the awarding of our 2018 researchers' grants, we reached the milestone of over $1 million funded since our inception. Over the past year, this funding has allowed our researchers to begin making substantial inroads toward a cure. Notable accomplishments over the past year include:
Development of two knock-in animal models, a mouse and a zebrafish. A knock- in model is one that has the actual human genetic mutation inserted vs. having a similar animal mutation. What is significant about both of these animal models is that, for the first time, we have Usher 1F models that display not only deafness and vestibular issues but also progressive vision loss. Thus, these models have provided us with a means of testing and measuring the effects of potential treatments to rescue vision.
Testing begun of potential drug treatments on our fish and mouse models. We are very excited to report that one of our researchers has realized success in preliminary testing of a drug and will be conducting further testing this year to verify these results.
Progress toward development of two types of gene replacement, a split gene and an abbreviated gene, similar to the recently FDA approved Luxturna for another inherited retinal disorder
Development of a viral vector that has the potential to deliver our entire large gene
Preparation to complete an FDA application to begin a clinical trial using iPSC derived photoreceptor precursor cells for a similar inherited retinal disease (iPSCs are induced pluripotent stem cells, i.e. those derived from patients' own skin cells)
A much needed natural history study in progress, which will document the natural course of vision loss in Usher 1F. In order to show efficacy of a treatment, this is a critical step.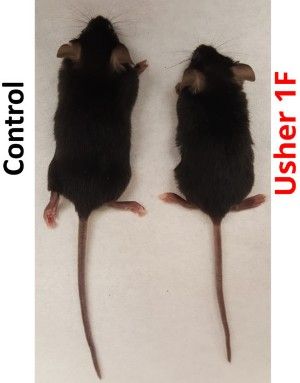 Our donors have been instrumental in helping us achieve these milestones. We are so grateful for your support. While we have achieved so much, getting a successful treatment from the first stages of development and testing in the lab to and through a clinical trial to FDA approval is a lengthy process. Some aspects of research cannot be rushed. Here is where you can help.
New equipment that can speed the pace of research is expensive, often beyond the reach of existing lab funding.
Some tasks that could be performed simultaneously have to, instead, be performed sequentially because of insufficient dedicated lab personnel.
While we cannot rush animal development, including time to gestate, grow, and reproduce, funding to support new equipment and additional lab personnel can accelerate the pace of Usher 1F research. We continue to develop more than one path to a cure so that all with Usher 1F, regardless of stage of vision loss, can realize their dream of continuing to see our world. Thank you so much for your support. We look forward to having you continue with us on our journey toward our dream of a cure!