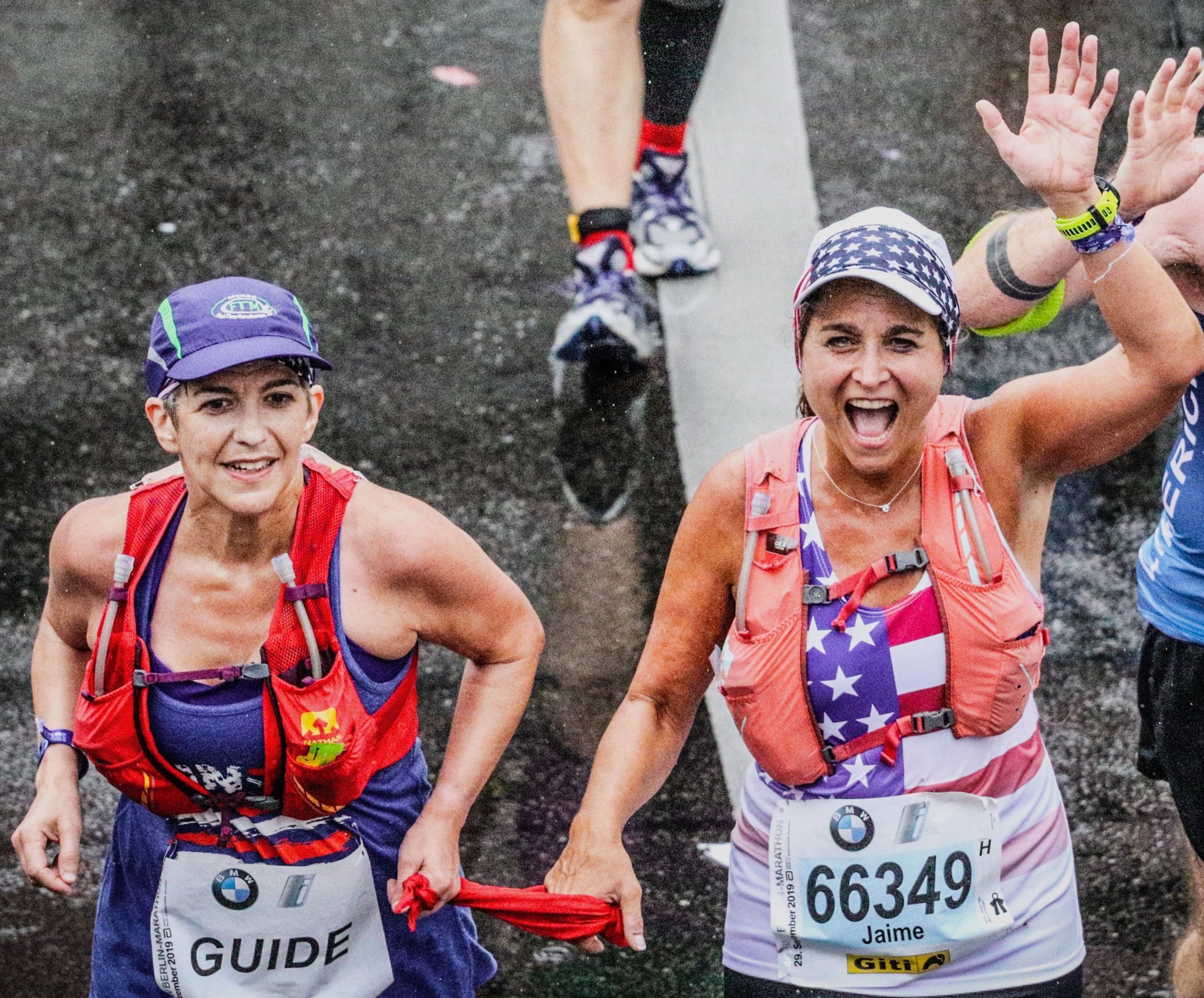 Jaime Recht, who has Usher 1F, ran both the Berlin and New York marathons and raised $2000 for Usher 1F research with both races.
I ran the Berlin Marathon with my guide on September 29th to help fund research for a cure for Usher 1F. It was a wonderful experience running through the beautiful city, especially through the Brandenburg Gate. It rained on and off during the race, but the temperature was good. I had been training hard for this race, which was my fifth marathon, so I was very excited to have improved my personal best by 32 seconds! 
It was also an awesome experience running the New York City marathon (my 6th marathon) on November 3rd, especially since NYC is where I grew up. It also helped that we had great weather. The course was tougher than Berlin because of the bridges and hills, whereas Berlin was mostly flat. Thus, I was not aiming for a personal best, and I also ran without my guide and tether for the last several miles, so I was quite happy to have completed it well.