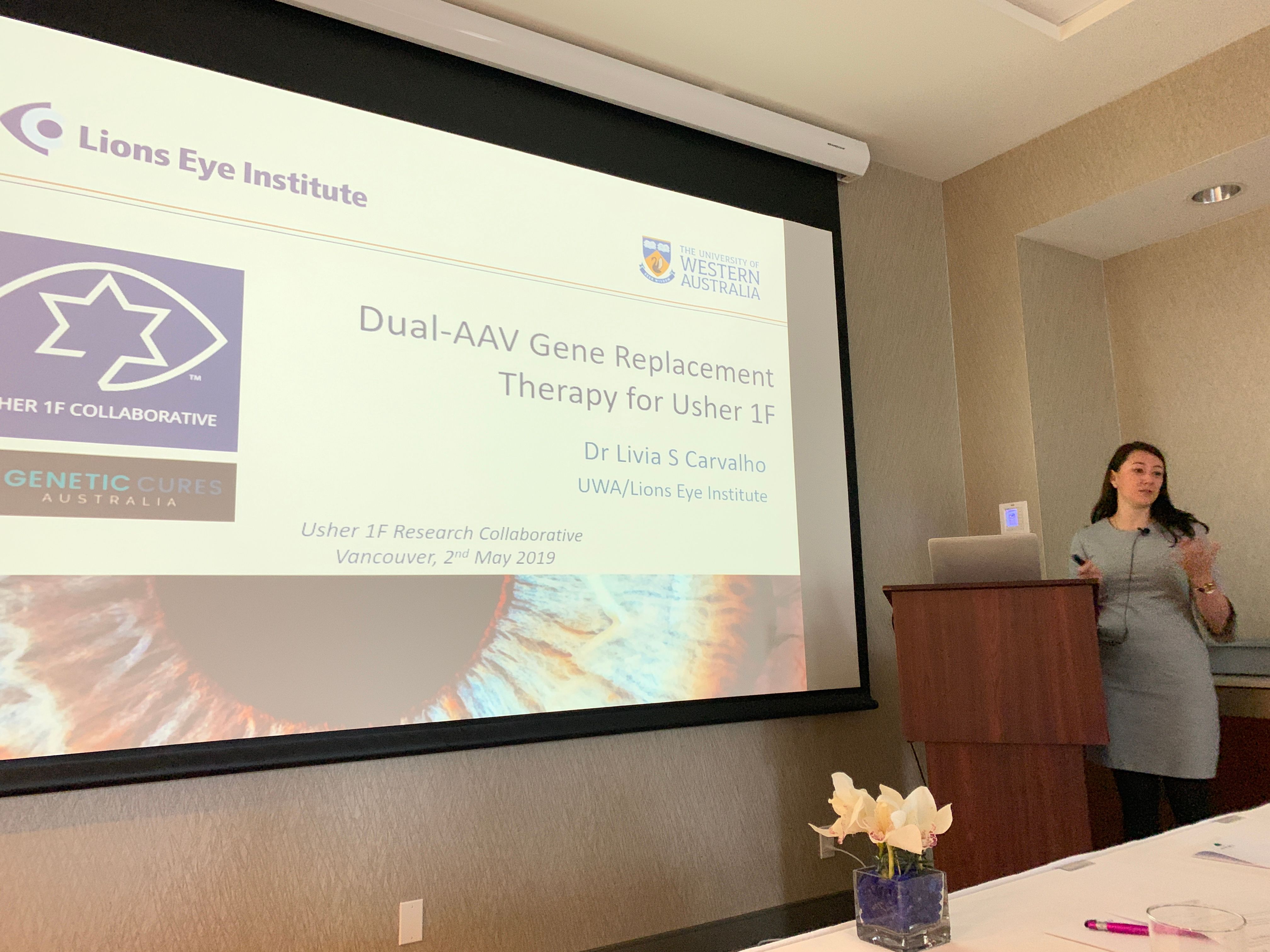 In 2013, after learning that the lack of an animal model was hindering research for a cure for Usher 1F, Usher 1F Collaborative was founded. Fast forward six years. We now have our two animal models, a zebrafish and a mouse. We just held our second Usher 1F researchers meeting in Vancouver, Canada. The room was an exciting sight, filled with nine researchers, two pharmaceutical company representatives, and seven parents. Seven researchers updated us on their work toward multiple paths to an effective treatment. Now that we have our animal models, the presentations focused on treatments in development and on collaborations to test these treatments on our animal models. We have done the background work, and now we are ready for the exciting part. 
Because of our foundation's work, awareness of and interest in Usher 1F research has grown in the scientific research community, and, consequently, so have our opportunities to develop more paths to a cure. At present, we have seven labs working to develop a cure for the vision loss of Usher 1F, with collaboration among many of them, in particular with the researchers working on gene and drug therapies using our animal models to test these treatments. While this is all incredibly exciting and encouraging, it is also expensive. We have been fortunate to have a couple of our researchers obtain outside support, but without funding from Usher 1F Collaborative, most of this promising research would come to a halt. 
Please consider making a gift today to Usher 1F Collaborative to help us ensure that our momentum continues. We are in a race against time to save the vision of those with this devastating disease, and we need your help to ensure that we win this race.