Chan Zuckerberg Initiative Rare As One Project Grant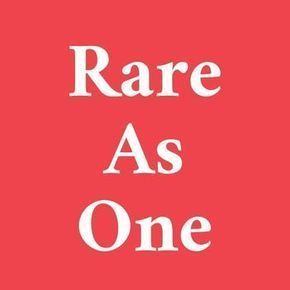 On November 25, 2019, we received an email with the exciting words, 
"We are very pleased to inform you that your application will be recommended for funding from the Chan Zuckerberg Donor Advised Fund (DAF)… We are very excited to welcome you as part of the Rare As One Network, and we look forward to supporting and learning with you as you work to develop and strengthen a patient-driven collaborative research network in your disease area."
We had to hold our tongues and sit on our hands until the public announcement on February 3, 2020. Much excitement, including press coverage, followed, and then it came time for us to get to work. The purpose of the grant is not to directly fund research but, rather, to enable us to grow and refine our organization, helping provide us with knowledge, tools, and resources to ensure sustainability so that we have the capacity to continue to fund the research until everyone with Usher 1F is cured. 
While COVID forced the cancellation of our kickoff meeting in California with the Chan Zuckerberg Initiative (CZI) team and the other 29 grantees, as well as of our November 2020, meeting, utilizing technology such as Zoom, the resourceful CZI team has enabled us to gather and meet virtually, also providing speakers and mentorships that have been incredibly beneficial. 
The first year of the grant included funding for us to hold an international research conference, which we had initially planned for October 2020. Once again, COVID forced a postponement. With large in-person gatherings still likely many months away, we will be hosting a virtual international research conference, Therapeutic Strategies for Large Protein Coding Genes in Usher Syndrome, in May 2021. We are very excited to host this gathering of top Usher Syndrome researchers, along with those in related fields doing work of benefit to Usher Syndrome. While the conference will feature our Usher 1F researchers and their work, it will also bring together those working on the other large Usher genes, with the goal of shared strategies, techniques, and ideas, resulting in collaborations that will help advance a cure not only for Usher 1F but also for the other types of Usher Syndrome caused as is Usher 1F by mutations in large genes.
The CZI grant has also enabled us to get help for our hard-working all-volunteer team, bringing on board Erica Miller, profiled in our Spring/Summer 2020 newsletter. Erica has been a tremendous asset with her energy and enthusiasm for our mission, combined with her knowledge and skills. Finally, thanks to CZI, we have access to consultants and tools that have enabled us to become a more professional and efficient organization.
We are incredibly honored and grateful for the opportunities the CZI Rare As One Project grant has provided us. The CZI team's belief in our mission and our work, combined with their ongoing education, collaboration, and resources, are proving invaluable.