Richard Cummings, PhD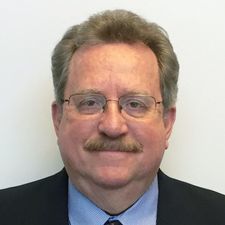 Richard Cummings, PhD, the S. Daniel Abraham Professor of Surgery at Beth Israel Deaconess Medical Center (BIDMC) and Harvard Medical School, is the BIDMC Surgery Vice Chair, Basic and Translational Research; Director, National Center for Functional Glycomics; Director, Harvard Medical School Center for Glycoscience; Chair of the BIDMC Research Council. 
As of 2018 Cummings is also the Scientific Director of the Feihi Nutrition Laboratory at BIDMC and Director of the Cancer Glycomics Program within the Cancer Research Institute at BIDMC. Before moving to BIDMC/HMS, Cummings was the William Patterson Timmie Professor and Chair of the Department of Biochemistry at Emory University School of Medicine in Atlanta, Georgia from 2006-2015. At Emory, Cummings was a founder in 2007 of the Emory Glycomics Center.
Cummings earned his bachelor's degree with a major in biology and a minor in chemistry from Montevallo in 1974. He, then, attended the Johns Hopkins University in Baltimore, where he received his Ph.D. in biology/biochemistry. He conducted his post-doctoral fellowship in hematology/oncology at the Washington University School of Medicine in St. Louis.
His academic career first led him to the University of Georgia where he was quickly promoted to professor and associate director of the Complex Carbohydrate Research Center. In 1992, Cummings accepted a position as the Ed Miller Endowed Chair in Molecular Biology at the University of Oklahoma Health Sciences Center. While there, he founded the Oklahoma Center for Medical Glycobiology. 
With his broad and deep expertise in the biomedical sciences, Cummings is one of the country's leading biological chemists. He is a co-founder, among other well-known scientists, of the fields of glycomics and glycobiology. Cummings has more than 300 peer-reviewed publications in the field, along with more than 70 review articles, dozens of book chapters and is the co-editor of the first textbook in glycobiology Essentials of Glycobiology, now in its 3rd edition.