Joshua Cohen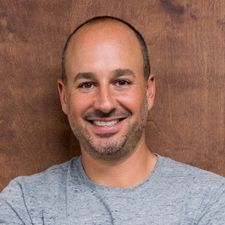 Joshua Cohen is the President and CEO of Pearl Media. With over 20 years of experience in the media and advertising business, Cohen has continually embraced emerging technology to offer clients the latest in innovative communications content. His creativity and dedication has helped create groundbreaking campaigns for Fortune 100 brands including Disney, GM, Tommy Hilfiger, Verizon, Miller Coors, ESPN, Sports Illustrated and Lexus.
Cohen began his career in media working for NASCAR, the largest spectator sport in the United States. At NASCAR, Cohen generated new revenue for the league through sponsorship and new media opportunities. He was part of the team that signed one of the largest sponsorship deals in the history of sports by renaming NASCAR's Premier Cup Series the NASCAR "NEXTEL" Cup Series. This groundbreaking deal, worth more than $750 million over 10 years, was widely recognized by the industry and became a template for many other leagues to incorporate similar sponsorship packages.
Founding Pearl Media in 2006, Josh's innovation and experience has grown the company from a traditional outdoor media group to a creative minded and technology driven experiential agency.