Update on RUSH1F, Our Natural History Study
As shared in our newsletter a year ago, Usher 1F Collaborative has partnered with Foundation Fighting Blindness and the JAEB Center for Health Research for RUSH1F, our Usher 1F natural history study. 
For rare diseases, a natural history study is a critical step in advance of a clinical trial. While most clinical trials include a treated and a control group (the latter given a placebo) to compare outcomes to determine efficacy, with rare diseases there are not enough patients to form two separate groups. We also don't want to put any Usher 1F patients through a clinical trial with the associated testing without giving them hope with an actual treatment. Thus, RUSH1F will provide the control group in advance. That is, RUSH1F clinicians and researchers will document and study natural progression of vision loss in the absence of treatment over a period of four years. This data will then be available for any future clinical trial to determine efficacy.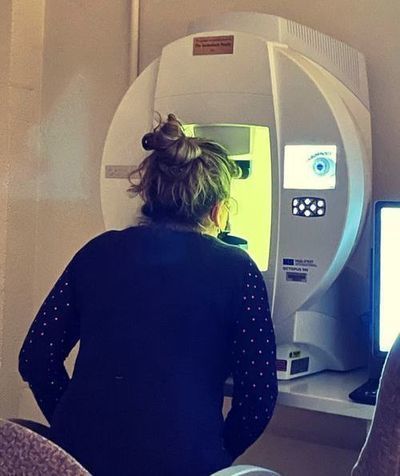 RUSH1F includes ten clinical research centers around the world:
San Francisco, CA: University of California San Francisco
Baltimore, MD: Johns Hopkins University, Wilmer Eye Institute
Lexington, KY: University of Kentucky, Advanced Eye Care
Toronto, Canada: University of Toronto, Hospital for Sick Children
London, England: Moorfields Eye Hospital
Paris, France: CHNO des Quinze-Vingts
Radboud University Medical Center, Nijmegen, Netherlands
Tuebingen, Germany: University of Tuebingen, Centre for Ophthalmology
Jerusalem, Israel: Hadassah-Hebrew University Medical Center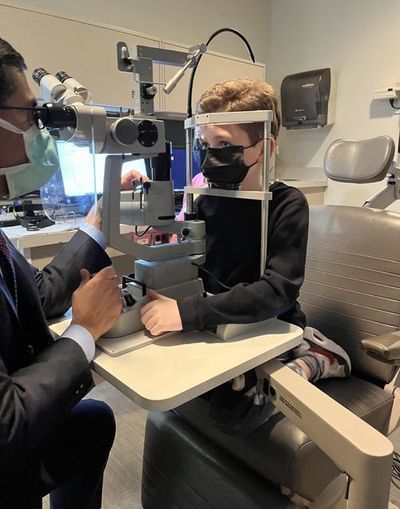 Participant visits began in the fall of 2021 when the University of California San Francisco began seeing patients, and other sites soon followed. All ten centers are now either up and running or will be very shortly. For this first year, two visits are required, an initial screening visit and, once qualified for the study, a longer visit. After that, visits will be once a year for three more years. The study budget includes an amount for reimbursing patients for travel expenses to the site nearest their home. 
Enrollment is approaching the number of patients needed, but we are not there yet. We send a huge thank you to those who have already signed up and gone for their appointments. If you have not yet signed up, please do so. Participating will benefit you/your child and all with Usher 1F. We are all in this together!